Location and map of Mei Jing Hotel Shenzhen
Address: No.356 Xinqu Avenue (Near Minbao Road) Longhua District, Shenzhen

Chinese Address: 深圳龙华区新区大道356号(与民宝路交汇处)

Hotel Phone: 0086-755-29738888

• Downtown 12.04 km

Airport
• Bao'an International Airport 32.12 km

Railway Station
• Shenzhen North Railway Station 1.84 km

Metro Station
• Hongshan Station 0.7 km
• Shenzhen North Station 2.28 km

Commercial Area
• Longhua Park 4.49 km
• Meishan 3.76 km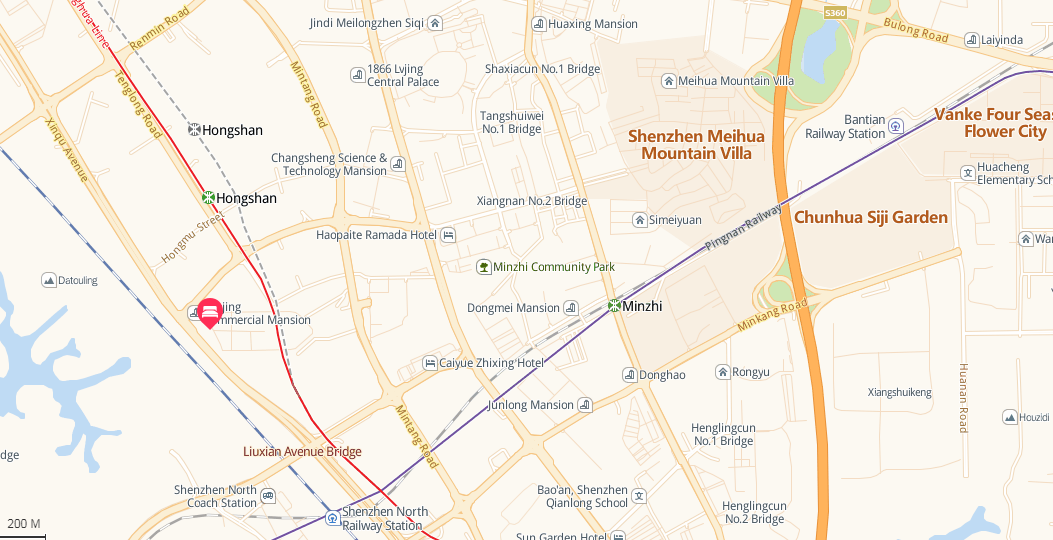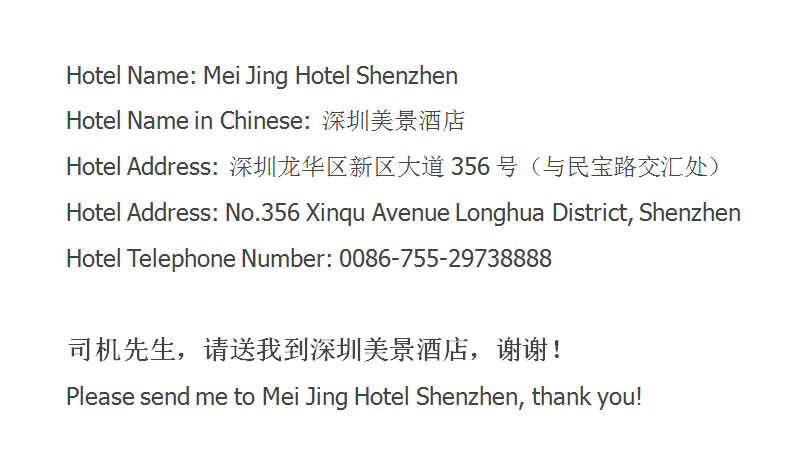 © Copyright ©2017- 2019 WWW.MEIJINGHOTELSHENZHEN.COM. All Rights Reserved.



Mei Jing Hotel Shenzhen
(深圳美景酒店)

Hotel Phone: 0086-755-29738888

Address: No.356 Xinqu Avenue (Near Minbao Road) Longhua District, Shenzhen

Chinese Address:
深圳龙华区新区大道356号(与民宝路交汇处)

Postal Code: 518131


Book a room online


Just fill up a booking form


Enjoy the exclusive lowest rate


Registration and Credit card are NOT required for booking


Pay at the hotel reception upon check- in

Check the room rate !